Today, in Japan, it seems that there is a boom in launching a new business category called "Social Translation".


Last week a Tokyo-based tech start-up Anydoor[J] launched a web-based new translation service, which is named Conyac, allowing participating members to do translation work.
Japanese translation industry has annually USD2B worth of its market volume. Basically, in order to translate from and to Japanese, we have two options of human translation by well-experienced professionals and computer-programmed translation such as Google Translation. But even with today's most advanced technologies, computer translation cannot make enough result for practical use on business, therefore we are still forced to take human translation in spite of its higher cost.
According to Anydoor's press release, the company introduced this new approach as a possible alternative option for human translation. On the website, you are allowed to ask the other members to translate your original script by paying some cost. Oppositely, you can be asked to do translation work by the other members in return for receiving some rewards from them.
The price of every translation fee can be set by those who offer the work. As of this writing, Anydoor's website of Conyac can accept 13 languages and the company expects an even wider range of people to use it for the needs of writing a letter or an e-mail message to someone in foreign languages that they have not mastered yet. The website has English and Japanese menu now, and Chinese and Korean will be added shortly. It is expected to engage 100,000 members by the end of this year.
Anydoor was founded by two men who were previously working with an NTT group company. They were always requested to translate a number of documents by their boss and colleagues at the company, which triggered them to launch this new business. Anydoor won the best award of "Kigyo Challenge 2009[J]", which is an annual business plan contest hosted by Skylight Consulting and encourages young businesspersons' entrepreneurship in Japan.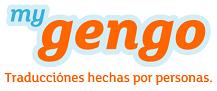 Meanwhile, a unit of an American web designer and a Japanese PHP programmer, who are familiar with e-commerce business for SMEs and are based in Tokyo's adjacent city of Kawasaki, launched a similar social translation service called MyGengo last April. (Gengo means language in Japanese) MyGengo is developed based on CodeIgniter, an open-source licensed framework for developing web app using PHP.
Translation fees are defined by the company in accordance with the required quality for each of the business scenes, and the company can provide Japanese/English and Japanese/Spanish translation services so far. (Chinese translation will be added to the menu shortly).
When we posted the first edition of this story, we stated a company called Geluk as the owner of MyGengo. On Sunday myGengo's CEO Robert Laing e-mailed us its background, and we learned the company didn't have much to do with MyGengo. We corrected some parts of the story in accordance with his correction request.   Our apology for your inconvenience it may cause.

Finally, next Monday's edition of Tokyo2point0 is now planning to feature several companies and services with the theme of "the Web and Language".   It contains the presentations by visionaries who are familiar with linguistic aspect of web services, including Michael Yoshitaka Erlewine a.k.a. "Mitcho" who assists Asiajin to polish its English-written texts and leads the development of a Firefox add-on called Ubiquity which provides an easy-to-use interface and enables several features including translating web contents into your mother tongue with Google Translation. MyGengo will also have a lightening talk at the event.


"GeeksOnAPlane", which is the group tour of several dozens of the Bay Area-based geeks expecting meet with Japanese and Chinese tech start-ups and is co-organized by Dave McClure from the Founders Fund and George Godula from Web2Asia, will join this edition of Tokyo2point0. We truly recommend you to come to the event in Roppongi, if you have any interest.
Asiajin proudly serves as a media sponsor for GeeksOnAPlane.
The following two tabs change content below.
Latest posts by Masaru IKEDA (see all)