Bijin Tokei, a company known for having developed a hot girl clock gadget, has recently developed the weather girl iPhone app called Bijin Tenki[J] in partnership with mobile app provider Dwango.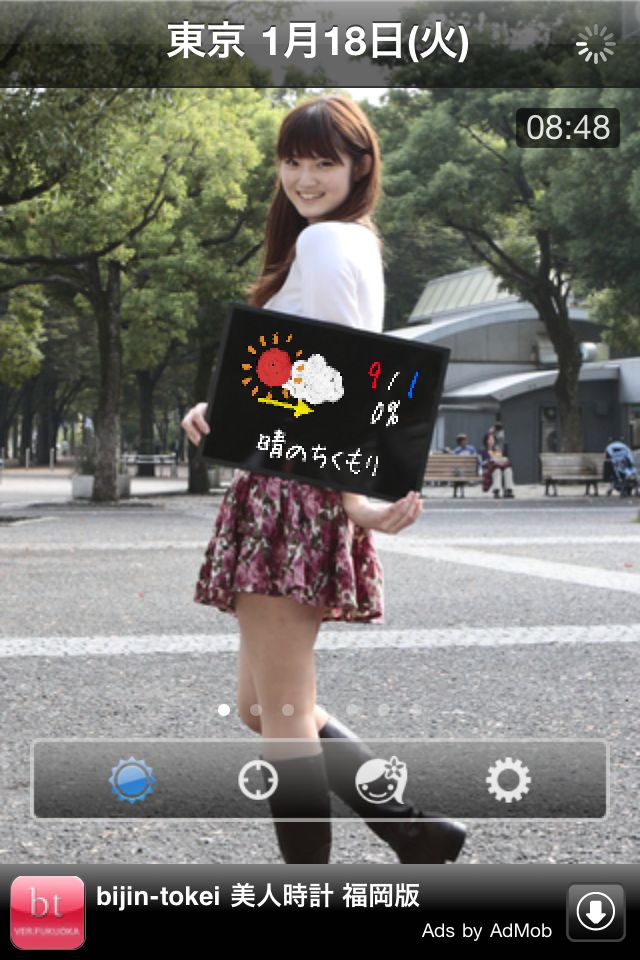 On the app, cute girls (no idea on how many girls are involved) will keep you updated with weather forecast for the next seven days, for your current location by utilizing the iPhone's GPS function or pre-configured settings on the app.    You can check the profile of anyone you are interested in, such as name, date of birth and blood type.   You are also allowed to tweet a link to a weather girl you like.
Noteworthily, it has some patterns of error images in which the girls show us messages, which will be appeared on screen when a technical fault occurs.



See Also:
The following two tabs change content below.
Latest posts by Masaru IKEDA (see all)