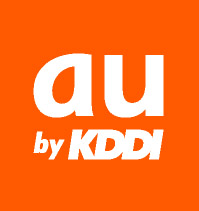 The Nikkei, or Japan's economic journal, reported today that Japan's second largest telecom giant KDDI announced it would invest in Tonchidot, the Tokyo-based tech start-up who is well known for augmented-reality(AR) smartphone app Sekai Camera.   Tonchidot plans to allocate new shares to KDDI to raise approximately USD530,000 in order to develop social games using Sekai Camera-based technologies.   The two companies have not disclosed how much a stake KDDI will take in Tonchidot.
KDDI announced last March that it would be partnering with Tonchidot to launch a joint business based on AR-based technologies.   KDDI's mobile service "Au (pronounced as 'Ei-you')" is seen to be running behind the other competitors such as NTT DoCoMo and Softbank Mobile, in terms of the lack of well-considered future business plans and attractive services.   By partnering with Tonchidot, KDDI will be working on making their brand more characteristic and attractive for consumers.
Tonchidot says, they will develop more services based on the concept called SOLAR, which means those having functions of social media connectivity, location-based service and AR.   The following video makes you learn better how the service will be working when the app is installed on Au's cellphone handsets.

The following two tabs change content below.
Latest posts by Masaru IKEDA (see all)