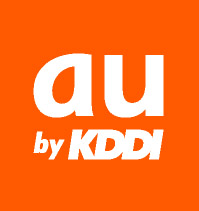 The Yomiuri Giants[J], a professional baseball team based in Tokyo, announced it would introduce a new cellphone handset especially designed for their fans in late June in association with Japan's second largest mobile operator KDDI and MVNO (mobile virtual network operator) Inphonix[J]. The team's logo is printed on the handset, and player's portraits and the best scenes of the games will be delivered to the subscriber's handset and can be set it as a stand-by screen. If you subscribe to this, you'll be allowed to ask an ex-player of the team to teach you how to improve your batting form by sending a video shooting it. The ex-player's secured tweets will be readable only from the handset's subscribers.
Meanwhile, in the West of Japan, the Hanshin Tigers[J], a professional basedball team based in Nishinomiya, Hyogo, will also release four options of specially designed handsets for the fans in late May, in association with KDDI and Inphonix, too. The team will provide an early bird program for booking stadium seats prior to opening the reservation desk for ordinary spectators. The population of fans dedicated to the team is estimated to exceed one million, and the companies are expecting 10 to 20% of them will purchase the new handset and subscribe to the team-oriented mobile web services.


As we reported here on Asiajin, Softbank Mobile finally exceeded KDDI in the monthly operating profit last month, KDDI became forced to think about their future more seriously than ever. For the lack of service differentiation with other companies, KDDI's subscription growth hit the ceiling peak, an MVNO business or incorporating a large-sized organization consisting of potential cellphone customers could be relatively easy options to boost their business without introducing attractive new models.
Author's Note: The Yomiuri Giants and the Hanshin Tigers are known for a historic rivalry each other in Japan's baseball game tournament, but it is interesting that they're dealing with the same operating companies to start the very similar fan engagement service.
See Also:
The following two tabs change content below.
Latest posts by Masaru IKEDA (see all)