The Wall Street Journal(WSJ) announced today it would launch Japanese news portal site[J] on December 15th.   This will be the company's second non-English portal site following Chinese Edition[C] in Asia, and is bringing us a few news stories a day on a trial basis until the official launch date.
WSJ has been owned by News Corporation, a Rupert Murdoch's company since 2007.   It made a foray into Asian countries and launched the Asian Edition and the Indian Edition last February.
Non-account users are allowed to read news stories which have been published for the last one week.   Signed-up users (free of charge) can read stories which have been published in the last one month, check stock quotes, make comment on the stories and receive conference invitations.   News commentary will be provided only to paid subscription users.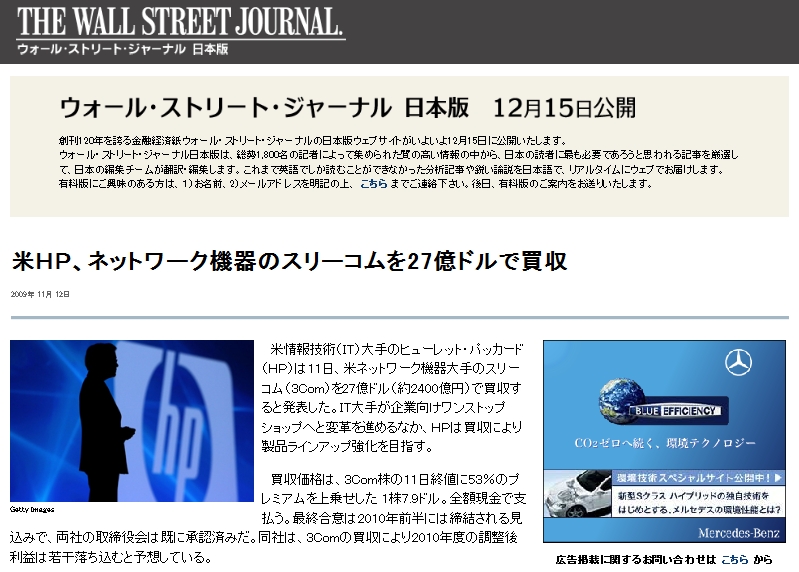 The following two tabs change content below.
Latest posts by Masaru IKEDA (see all)