Yahoo! Japan started its own Android Market, Yahoo! Market [J] on October 9.


The market is based on Android applications information from the official Android Market, comes with Android app news provided by several Japanese Android app review media/blogs, such like Octoba, Sumaho-Girl, Andronavi, EX Droid, giveUp de Android, etc. Over 300 reviews per month is expected, which is the largest in Japanese according to Yahoo! Japan.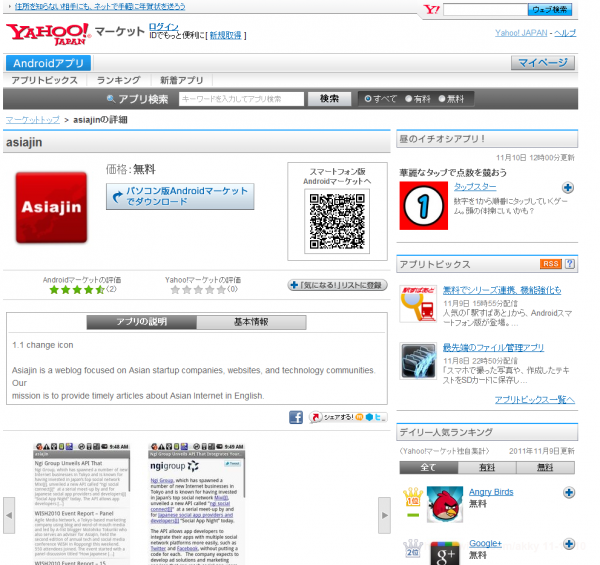 Each app page, most of which information seem to be taken from the official Android Market and so there are not only Japanese but all language apps, has a link to Yahoo!'s popular Q&A service Chiebukuro (Japanese version of Yahoo! Answers) so that users will ask about the app to all Yahoo! Chiebukuro users.
Currently, it seems to be just another app review site, though it has many reviews providers and potential visitors from Yahoo! Japan. According to Japan Internet.com, Yahoo! Japan is planning to implement apps registration/sale functions in Spring 2012.
I noticed that the site's top-level navigation has "Android App" button, which does not make much sense if only with it. Yahoo! Market may have another corners, maybe iOS and/or Windows Phone apps later.
See Also:
Press Release [J]
The following two tabs change content below.