The Japanese local subsidiary of international leading banana distributor Dole put the country's first banana vending machine at an underground shopping mall in Shibuya last week, which draws people's attention.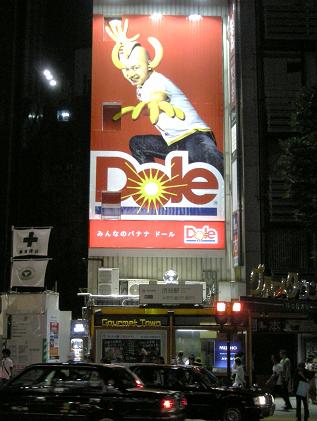 The vending machine has a fridge and maintains stored bananas at 13 degrees Celsius (=55.4 degrees Fahrenheit) which is the best temperature to keep them in good condition.
Bobby banana being sold by this vending machine is available at 130 yen (USD1.5 approx.) per piece or 390 yen (USD4.5 approx.) per bunch, which is a little bit more expensive than its supermarket price. But more than 1,000 pieces have been sold since the machine was set up a week ago. The machine is capable of having 100 packages (some are pieces, others are bunches), and a machine maintainer carries and sets new bananas every Monday, Wednesday and Friday.
The following two tabs change content below.
Latest posts by Masaru IKEDA (see all)