Zynga Japan released its flagship social game "FarmVille" in Japan under the name "ファームビレッジ(FarmVillage)" on December 1. Why is it Village not Ville? According to Zynga Japan general manager Shintaro Yamada's tweet [J], "Because the pronunciation of FarmVille and Biru(Building in Japanese, from English) are the same in Japanese and will confuse people".
SoftBank financed Zynga Japan. And the FarmVillage was released on SNS "Mixi" of the biggest in Japan.


SoftBank CEO Masayoshi Son(Radish), Zynga Japan CEO Robert Goldberg(Eggplant) and mixi CEO Kenji Kasahara(Carrot)
Another photo from Son's tweet
FarmVillage is a social game for mobile. Goldberg said "Social game for PC is not yet mainstream in Japan" at the press conference.


FarmVillage's top page.


The duck explains the tutorial.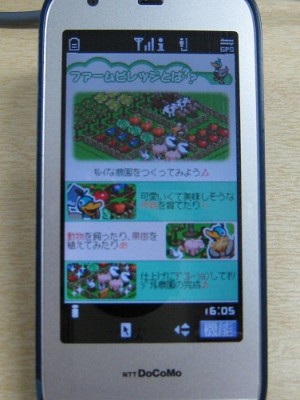 There is no avatar.


This is my farm. It's considerably different from FarmVille.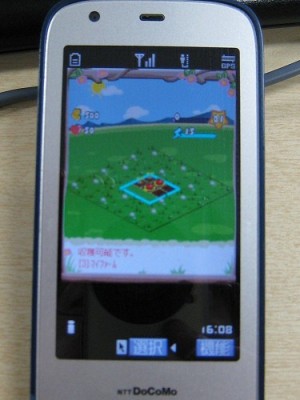 The design of farm products are also original. And the duck wears the business suit.


It's necessary to manage energy. So it rather resembles FrontierVille and CityVille.


The duck wears schoolgirl's uniform!


The area of the farm will broaden when you raise the level.


Of course, the present for friends function got implemented, too.


FarmVillage looks like the new game which is totally different from the FarmVille and FarmVille iPhone version. The operation has been optimized to the Japanese mobile. This is "only in Japan".
Clear images are here (Zynga Japan's web site) [J]
http://www.zynga.co.jp/service/farmvillage.html
The following two tabs change content below.
Latest posts by Chiho Komoriya (see all)