Yahoo! Japan announced [J] that their last year acquiring video streaming service Gyao [J] got investment from TV Asahi Corporation(TV Asahi), Tokyo Broadcasting System Holdings, Inc.(TBS), TV TOKYO Corporation(TV Tokyo), Dentsu Inc. and Hakuhodo DY Media Partners Inc.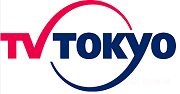 Yahoo! Gyao already was invested by Nippon Television Network Corporation(Nippon TV) and Fuji Television Network, Inc.(Fuji TV), this means all 5 major commercial TV networks in Japan will own stake of web broadcasting capable company.


Dentsu and Hakuhodo (Hakuhodo DY Media Partners are jointly invested by three ads agencies including Hakuhodo.) are 2 biggest advertising agencies in Japan. Both of them are close to those commercial TV networks, and Japanese internet ads networks such like Yahoo and Google.
By this, Yahoo! Gyao may be able to enhance its TV program distribution, like Hulu doing in USA.
The following two tabs change content below.