Suddenly in Japan, small shop owners start thinking Twitter as a guerilla marketing tool. Ashton Kutcher could have eaten over $40,000 worth sushi in Tokyo if he knew it.


The first one was a board game shop Sugorokuya(@sugorokuya) [J] at Koenji of west Tokyo, which offered "discount by number of your Twitter followers" campaign [J] from January 25th.
That was rapidly spread among Japanese Twitter users. Within a week, at least three popular blogger/Twitter users, who are followed by over 100,000, visited the shop, @akiyan (report), @taguchi of 100shiki and @kotoripiyopiyo of Gizmodo Japan.
All of those big names, however, used very small chunk of their massive followers power. On their report, all of them got one inexpensive game for free, and purchased another. Instead they wrote a report on their blog and all of them were in hot topics.
They could have bought $2000 boardgames, but the shop's condition is to tweet about the purchase. So person who already took fame may not want to dump their reputations. It seems working so far.
Their discount will last until February 7th, unless their campaign budget exhausts (this condition was added by advises on reply tweets).
The second follower is a sushi restaurant Saisho in Shinagawa, Tokyo.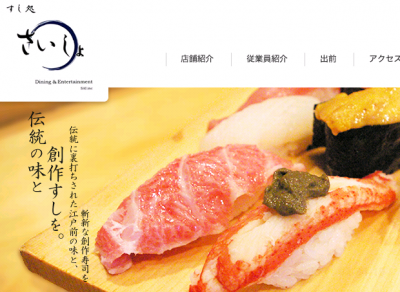 On their twitter, "discount by number of your followers" day was announced, which was today February 4th.
There are some really popular Twitter users appeared,
and more.
Inside of the sushi restaurant was broadcasted both on Ustream and TwitCasting which was just released yesterday. Total viewers of them passed 1,000, though it was not known who would show up.
There is a hotel offering the same "number of followers" discount in Mie prefecture. Takoyaki restaurant in Kagoshima prefecture announced "1/10 of your followers discount".
The following two tabs change content below.