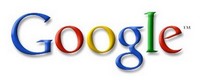 Google submitted a revised settlement to the NY Federal Court Friday seeking approval of an agreement that would clear the way for continuing operation of Google Books, Google's book retrieval and online sales service.   To avoid legal conflicts with publishers and authors in Japan, France and Germany, the settlement redefined the service so as to deal with books which have been published only in English-speaking countries such as US, UK, Australia and Canada.
Google, the Authors Guild and the Association of American Publishers reached the settlement to a copyright infringement suit, but International PEN, Japan Writers Association[J], Mystery Writer of Japan[J], China Writers Association[C], and other book writers' groups in several nations are standing against it.
Japan's Agency for Cultural Affairs has reportedly asked the U.S. government to handle this case in accordance with international copyright treaties and to provide Japanese copyright holders with sufficient information on the settlement.   Open Book Alliance, consisting of Amazon, Microsoft and Yahoo, has blamed Google that the settlement is superficial.
The NY Federal Court also announced it would hold a public hearing next February for giving the stakeholders opportunities to express their requests asking for further revision on the settlement.
See Also:
Press Release by Japan's Agency for Cultural Affairs:
Concerning about the lawsuit of Google Books in the U.S.[J, PDF]
The following two tabs change content below.
Latest posts by Masaru IKEDA (see all)