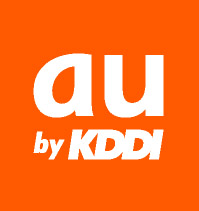 KDDI au, Japan's 2nd largest cellphone carrier, announced that from October 31'st  it will stop accepting new contracts for the au BOX. The official reason given is "we will soon sell the allotted number of units for our au BOX service". While new contracts are denied, existing customers will be able to continue using the service.
The au BOX was launched in November, 2008 as a set top box rental service. For 315 Yen per month (~3.5$), customers could play music and DVDs as well as rip CDs, purchase music from KDDI's Lismo service to be later transferred to KDDI's au mobile phones. The launch was very successful with over 100,00 contracts within the first two months. The latest report stated that by June, 09 KDDI had 290,000 au BOX contracts, which probably means that KDDI had about 300,000 au BOX ordered from Motorola.
What puzzles me in this story is that KDDI do not publish their plans for a new model of the au BOX, which opens the door for speculations on either the financial success of the au BOX or Motorola-KDDI communication blunder.
via impress BB watch
The following two tabs change content below.
Latest posts by Avi Telyas (see all)