My personal favorite web concept of 2009, the Bijin Dokei (Hot Girl Clock) gadget, which I was happy to introduce in March, gets an iPhone app (App store link). Finally. The clever people from PHIRIA Design offer the gadget worldwide for $2.99/2.39 Euros (they even provide a German description in the German App Store).
Similar to the web gadget, you get 1,440 pictures of cute Japanese girls fading in and out each minute. Each of the girls holds up a sign that displays the time your iPhone shows. Pure genius.
Needless to say, it's also possible to zoom in on the girls via double click or pinching and save the really good pictures in the photo album. The app also works with your iPhone alarm settings.
Look at the screenshots below for a teaser before downloading.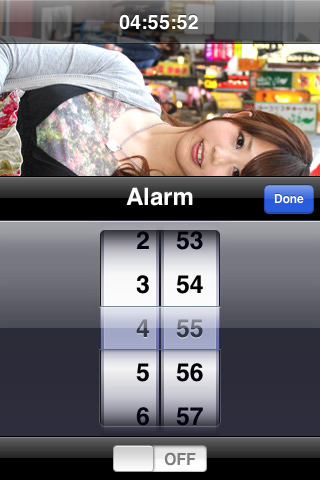 Via App Bank [JP]
The following two tabs change content below.
Latest posts by Serkan Toto (see all)