Japan's web giant Yahoo! Japan's new challenge is a social business networking service, the name is CU.
CU is a membership service based on invitation. The top page explains themselves as "CU (pronounce "see you", no matched Japanese words so it is a neutral name for Japanese users) is a business networking service which supports management and enhancement of your network, to enable you to grab a new business chance."


My profile page (login required)


At this point, nothing special are there. You may invite your friends, create community and send message each other.
Yahoo has been running another social networking service Yahoo! Days (changed its name from Yahoo! 360 on 2006-07-31, to have Japanese original name different from the US one), which is not so popular. Also, other sibling company SBI Robo(S stands on Softbank, parent of Yahoo! Japan, though SBI group is semi-independent from Softbank) runs business SNS SBI Business.
Their logo looks like little bit confusing with "au", the Japan's second biggest cellphone carrier for me.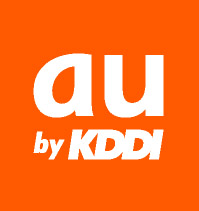 [Update] The end of CU, only after 11 months
The following two tabs change content below.