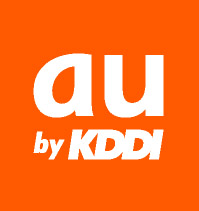 Yesterday KDDI, one of Japan's many telecommunications powerhouses, held a press conference in Tokyo to present the so-called "au BOX" to the general public for the first time. "au" is KDDI's cell phone brand and the reason why the company can call itself Japan's second biggest cell phone carrier.
Based on the Motorola VIP1830 IP, the au BOX is an integrated set top box that is supposed to bridge the gap between three different pieces of hardware: TV sets, PCs and mobile phones. Users are able to enjoy music and video material downloaded via their TVs on their au mobile phones. The main selling point: There is no PC needed. In fact KDDI stated that its main target group is PC-averse Japanese people aged between 10 and 39.


Subscribers can browse the web on their TV sets as well as on their handsets with Opera Devices 9. In addition to playing music CDs (or music downloaded from the web), the au BOX also doubles as a DVD player. Music CDs can be ripped and transferred to mobile phones afterwards (or some of Sony's Walkman models) via USB.
The Linux-based au BOX features 1 GB of memory (200 MB for music), stereo speakers, a LAN interface, 2 USB ports, an AV connection etc.  KDDI said they will showcase the device at next week's CEATEC exhibition.
The box will be made available on November 1st. Pricing: 315 Yen (3 USD / 2 Euros) per month for subscribers of au or the so-called "Hikari one TV service" (a video-on-demand service). Users can access au's own "mora for LISMO" service to download music and the "LISMO Video Store" to save themselves the trip to the next video rental store. All fees can be paid via the cell phone bill using au's "matomete au shiharai" (all-in-one payment) system.
This seems to be a pretty cool example for tech convergence, but too bad it's Japan-only.
The following two tabs change content below.
Latest posts by Serkan Toto (see all)