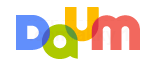 DeNA announced today that DeNA's Korean subsidiary DeNA Seoul and Popular Korean Internet portal Daum [Kr] agreed to provide Korean version of its social game platform Mobage to 38 million Daum users. The release date will be targeted in 2011 4Q for smartphone users.
In Japan, DeNA has been cooperating with the nation's largest portal Yahoo! Japan on PC-version social game networking Yahoo! Mobage for more an year. Yahoo! Mobage added more users from PC by it.
TOKYO, JAPAN – November 8, 2011 — DeNA Co., Ltd. (DeNA), today announced that its Seoul-based wholly owned subsidiary, DeNA Seoul Co., Ltd, has signed a memorandum of understanding (MOU) with Daum Communications Corp. on bringing DeNA's Mobage social gaming platform to South Korea through Daum's popular Web portal and mobile apps. This Mobage Korea service will be focused primarily on smartphone users in South Korea and is scheduled to launch in the first quarter of 2012.
By leveraging Daum's existing 38 million registered users, social graphs and AD@m, South Korea's largest mobile advertisement network with over 10 billion monthly page views, DeNA Seoul will be able to bring Mobage Korea to millions of new consumers. The two companies will also collaborate to promote Mobage Korea on Daum's websites and apps.
Daum will also be able to take advantage of DeNA's proven expertise in platform operations, delivering internationally popular social game titles to their users with Mobage Korea, in addition to growing its own social game offerings.
Game developers across the globe will also be able to benefit from the planned collaboration, with global development tools such as the Mobage API to help them deliver games to the rapidly-growing smartphone market in Korea and other countries worldwide.
Daum's Web portal (www.daum.net) is visited by nearly 93% of South Korea's Internet users every month. Daum's Web portal receives approximately 20 billion page views each month. More than 38 million people have registered on Daum, and MyPeople, Daum's free fixed/mobile voice call and text chat service, has more than 14 million users.
"Through synergies with DeNA and domestic mobile game developers, we plan to build the nation's top mobile gaming network." said Kyongwan Son, Daum's Director of New Initiative Division. "Daum has lead the domestic mobile market with AD@m, MyPeople and Daum MAP among other offerings. We will leverage such services to focus our power on mobile games business."
"South Korea is an explosive market for smartphones and social mobile games and DeNA is excited to collaborate with Daum to deliver Mobage Korea to South Korean gamers." said Steven Yang, DeNA Seoul's Regional Head. "Mobage Korea will deliver great games to local audiences, while also helping developers around the world quickly and easily deliver their contents to an increasingly global audience."
DeNA International site release
The following two tabs change content below.