Railway heavyweight JR (Japan Railway), which was the national railway until privatization in 1987, has begun a new promotion for its high-speed 'shinkansen' (bullet train) network using a GPS location game.
All six of the JR passengers companies, spread from Hokkaido to Kyushu, are involved in "Nihon Rettou Judan, Challenge Shinkansen" [J] (Bullet Train Challenge Around Japan), for which users compete against each other by visiting as many bullet train stations as possible around Japan to collect points.
The game runs from December 15 to March 31, and includes a total of 99 stations on 8 train lines, as well as 47 points of interest around Japan.
Anyone with a GPS-enabled phone (common for Japanese feature phones) can register to compete, and cellphones' GPS technology ensures that competitors have physically visited the required stations and other locations. Users check their points in to acquire virtual stamps and train collections.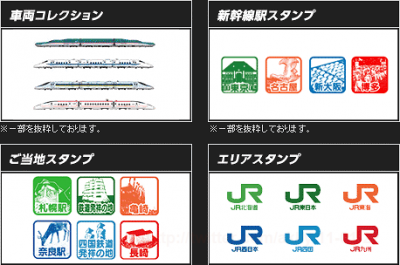 Participants are ranked by how fast they visit each location as well as how many virtual stamps they get, and those who check in to all 99 stations receive the honorable title of 'Shinkansen Master'.
The 8 shinkansen lines included in the game can be seen in this map.


Many Japanese children from urban areas enjoy the so-called "Stamp Rally" programs offered by local train networks during school holidays. Kids get to ride on trains and get off at each station along the way to receive that station's stamp.
The high cost of a 'Limited Express' ticket for the shinkansen
essentially prices kids out of playing JR's shinkansen challenge, so it really is like a high-tech adult version of the kids' programs.
via Asahi [J]
Japan's most successful location based service, CoroPura (colopl.jp), has also run a campaign in Kyushu in collaboration with JR Kyushu.
JR Kyushu is also offering an augmented reality application for iPhone that lets you see their new shinkansen train virtually. (via The Second Times [J])

(proofread by Adam Walls)
The following two tabs change content below.