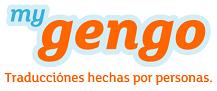 Having raised $585,000 in angel investments this summer, Tokyo-based human translation start-up myGengo has set aside $45,000 to support third-party developers with their new API Lab. The API Lab is a place for developers to experiment with the myGengo API, build plug-ins for third-party platforms, and win cash prizes. While myGengo has offered crowd-sourced translation through their homepage – the plug-ins developed by the API Lab will allow consumers to translate their content from within their own platforms. myGengo is offering up to $1,400 for the first working plug-ins on over 40 platforms including WordPress, Facebook, Salesforce, and iPhone.
According to myGengo CTO Matt Romaine, "We're excited about the 'API Lab' initiative because it's a fantastic opportunity to reward the developers who are building connections to the myGengo translation API. Developers are working with the API in all kinds of contexts — e-commerce, blogging, Twitter and more — and we want to support these grass-roots efforts. Over the next year, we expect to see hundreds of applications using the API, many of them using the foundations created through the API Lab program."
The API Lab represents an effort by myGengo to scale their service capacity while making it easier for end-consumers to use. As the crowd-sourced translation space is becoming increasingly crowded with competitors like OneHourTranslation.com, or Conyac.cc in Japan, myGengo is trying to tackle some larger issues in a more multi-lingual web, like this API Lab initiative or their String feature which Asiajin has previously covered.
Interested developers can find more detailed information by visiting the API Lab. (English/Japanese).
The following two tabs change content below.
Latest posts by Dominic K. Gallello (see all)