What a bad timing!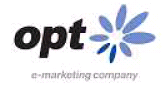 Opt, Inc., one of Japan's largest internet ads agency, Kazeniwa and Overtex launched a new advertising platform on influencers' tweets, named Twad.jp (pronounced "Tsuado") on May 24th.
On Twad, Twitter user (publisher) can register their region, categories s/he regularly tweets, etc. and how much yen they want for single tweet from 100 to 74025 yen (US$1.1 to $818, according to ITMedia [J]). Then joined advertisers send a request with ad messages and time frame to tweet them.

See Also:
Opt's release [J, pdf]
The following two tabs change content below.