An interview to the president of Yahoo! Japan Masahiro Inoue (photo) by Nikkei Business Magazine with a catchy title "Google? I think none of their services are cool." is getting huge attentions in Japanese web.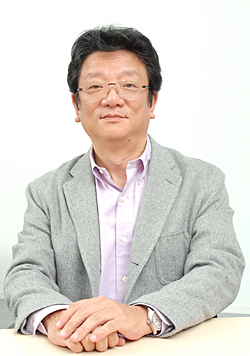 To answer the interviewer's comment "By comparing Google's services such like Street View and Book Search, Yahoo! seems not to generate surprising services", Inoue said "Google's those services are nothing impressive for me. There are tons of things you would do if there are no laws and rules. If you abide laws, your options are restricted. You should not do what you are not supposed to do."
He continued, "Those Google's services surprised people are all in gray zone. Advertising on search result was copied from Yahoo!, Street View is kind of peeping, Book Search is violation of copyright law, lots of YouTube traffic are illegally uploaded. You may say that those are cool. But can established company behave like that? In Yahoo! those projects should be stopped by legal section."
Overall, reactions to the article from Japanese blogs, tweets and social bookmarks are negative to the president. Net-savvy people have been loving No.2 search engine Google and its enterprising spirit. Many comments tell that they have never used Yahoo! in several years.
However, majority of Japanese net users never express their opinions on those social media, or never knew what social media is, and visit huge Yahoo! portal every day, click ads and buy things online. National clients also prefer Yahoo! for their ads maybe because Yahoo! Japan is such a conservative company.
Yahoo! Japan goes oversea?
The interviewer Kei Ogasawara also asked if Yahoo! Japan expands to oversea markets.
Inoue answered that Yahoo! brand is licensed for their activities within Japan, and Japanese web market is promising enough to get more.
Interestingly, he revealed that they were suggested to go abroad by US Yahoo! before, which Yahoo! Japan disagreed with and was not realized.
He also talks on their original developed "Interest Match" ads system, and a plan to license it back to US Yahoo! in future.
The following two tabs change content below.